About My Cool Boxes
My Cool Boxes are a safe and cool place to store your online groceries. They are perfect for people who work during the day and don't want their groceries to sit on their doorstep in the sun.
What makes our My Cool Boxes stand out?
The combination lock keeps your groceries safe from animals and people.
The insulated walls keep your groceries fresh for up to 24 hours.
The durable construction ensures that your My Cool Box will last for many years.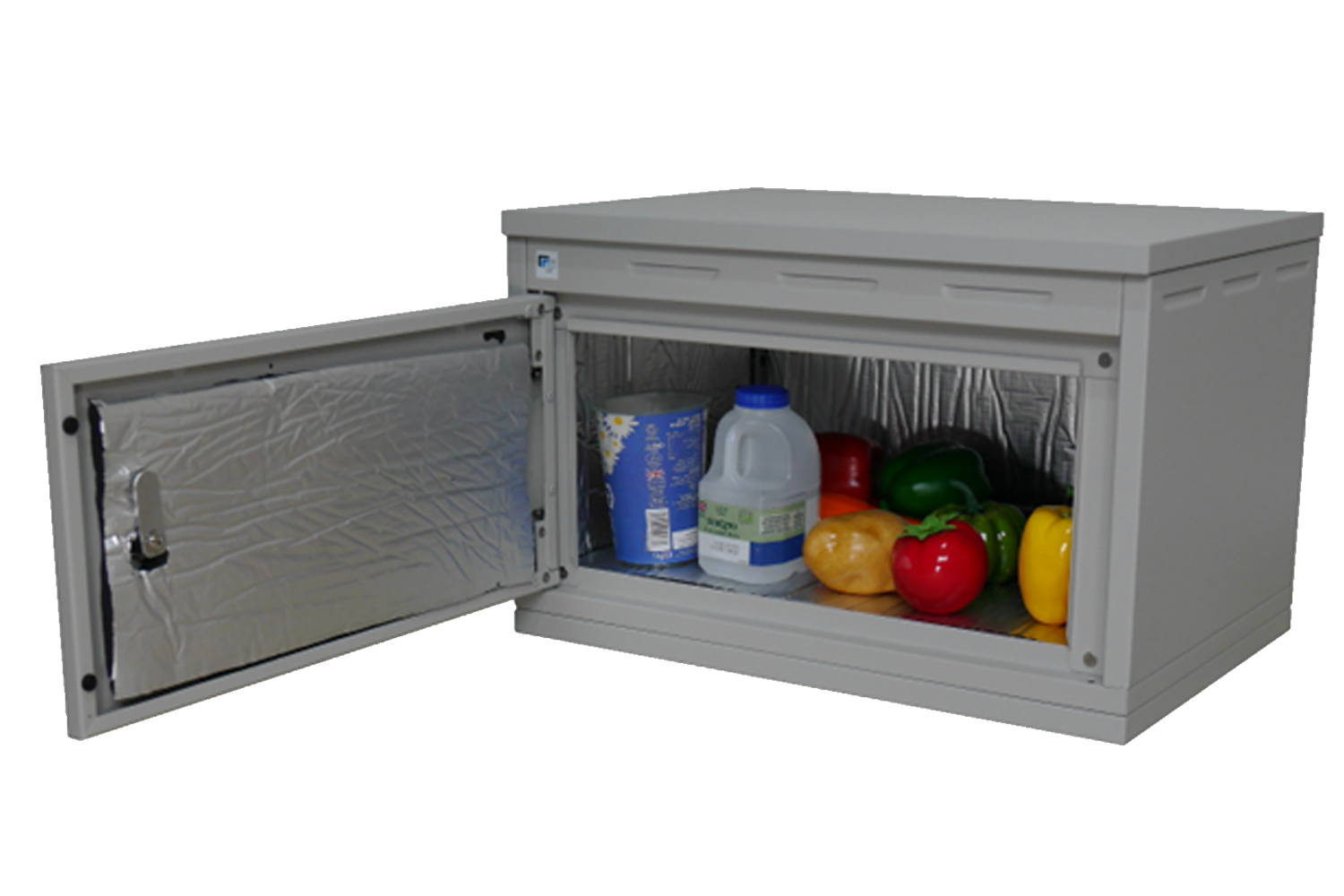 How to use My Cool Boxes:
Set the combination lock.
Give the code to your delivery driver.
Your delivery driver will put your groceries in the box for you.
When you are ready to take your groceries out, simply enter the combination lock and open the box.
My Cool Boxes keep your groceries fresher for longer, so you can enjoy them at their best, while keeping your groceries safe and secure. For easy delivery of your groceries, even if you are not home during the day, order your My Cool Box today!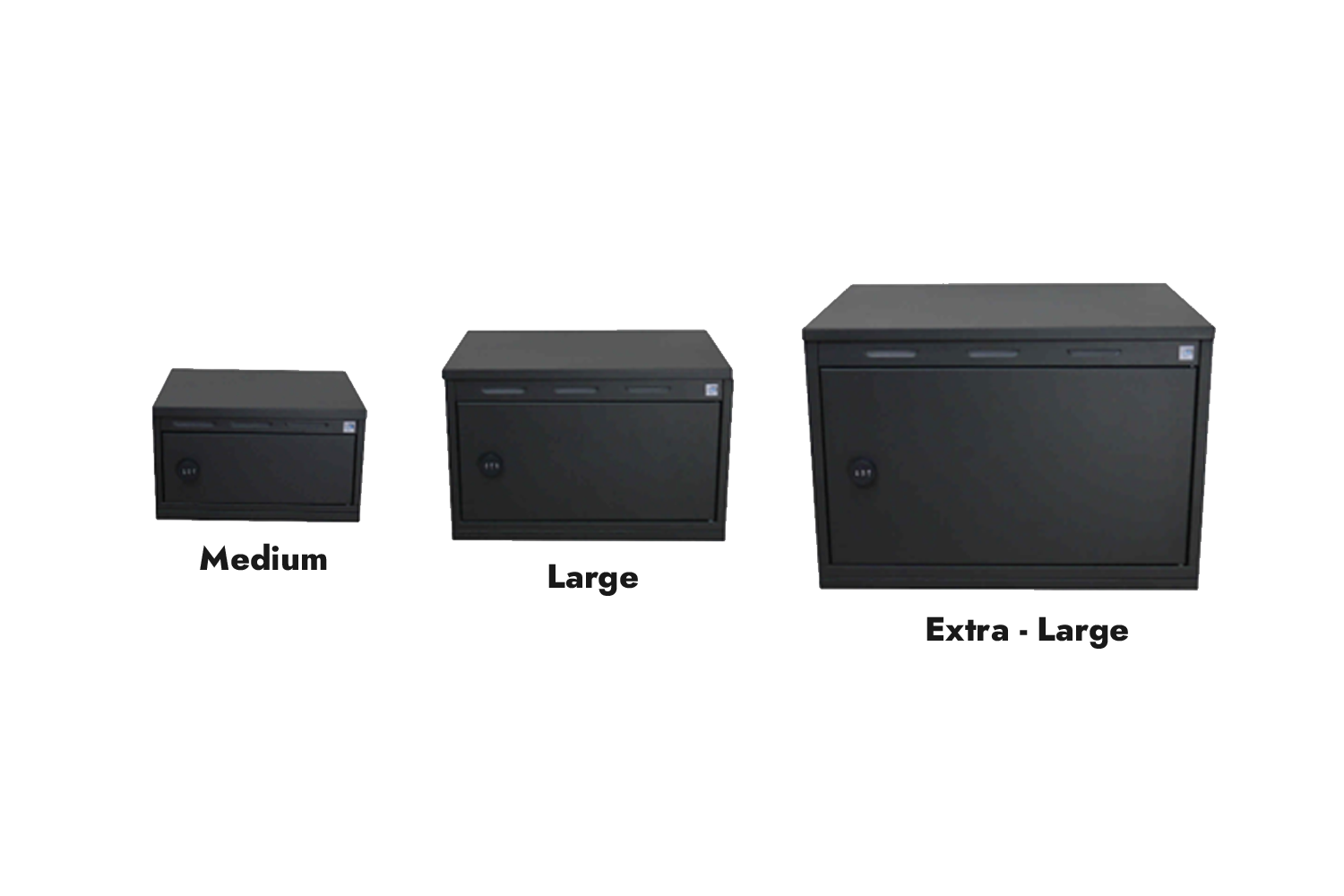 We offer three sizes of cool boxes for delivery: Medium, Large, and Extra-Large:
Medium
Dimensions: 20.5cm x 39cm x 34cm
Capacity: Up to 30.5cm x 31.5cm x 9.5cm
Perfect for shipping small parcels, such as food, drinks, medicines, etc.
Large
Dimensions: 31cm x 50cm x 34cm
Capacity: Up to 40.5cm x 31.5cm x 18cm
Perfect for shipping medium-sized parcels, such as clothing, electronics, and furniture.
Extra-Large
Dimensions: 40cm x 60cm x 48cm
Capacity: Up to 49.8cm x 45cm x 27.4cm
Perfect for shipping large parcels, such as appliances, furniture, and sporting goods.
All of our parcel boxes are made of high-quality Aluzinc material that can withstand any jolts during shipping. They are easy to assemble and disassemble as well.
Roof Options
Our cool boxes for delivery come with three roof options: pitched roof, garden roof, and flat roof. The roof is attached to the unit with screws and is easy to install.
Pitched roof: This is the most conventional roof option and allows water or snow to easily run off.
Garden roof: This roof option is designed to blend in with your garden and look less conspicuous.
Flat roof: This roof option is designed for those looking for a more contemporary look.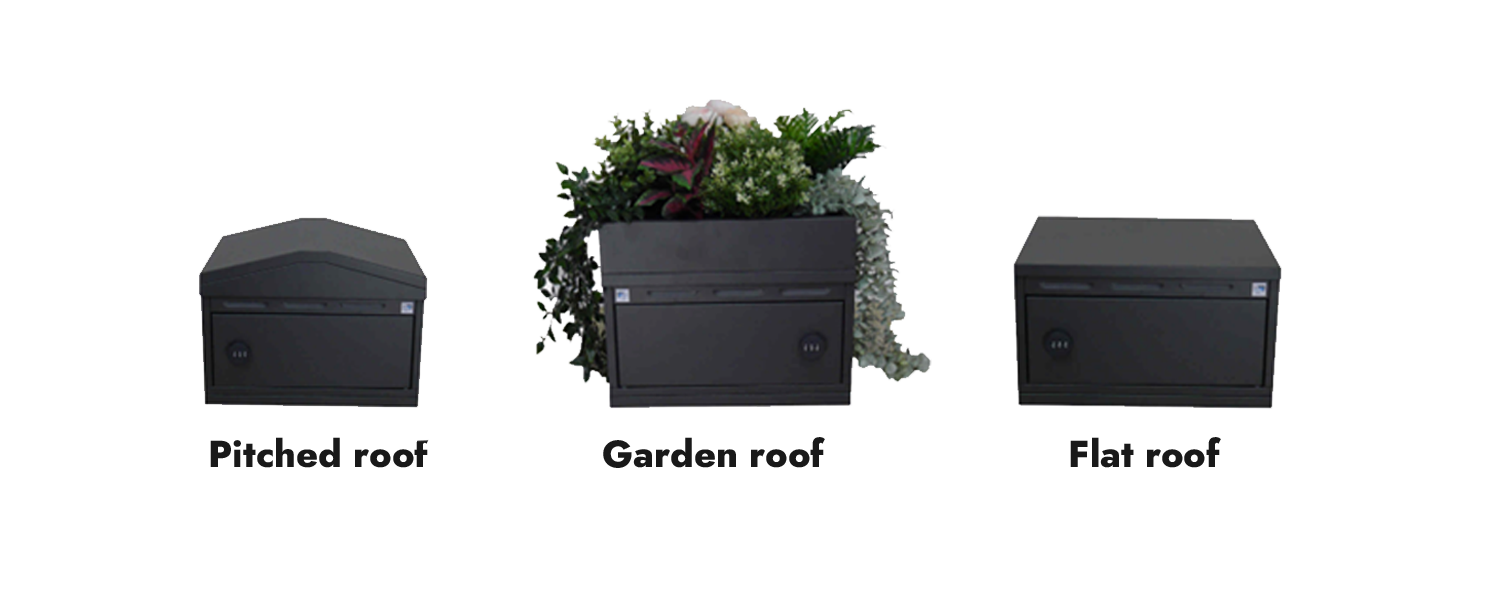 To choose the right roof option for you, consider the following factors:
Your climate: If you live in an area with a lot of rain or snow, you may want to choose a pitched roof.
Your home's exterior: If you want your cool box to blend in with your home's exterior, you may want to choose a garden roof.
Your personal preference: If you have a preference for a particular roof style, you can choose that option.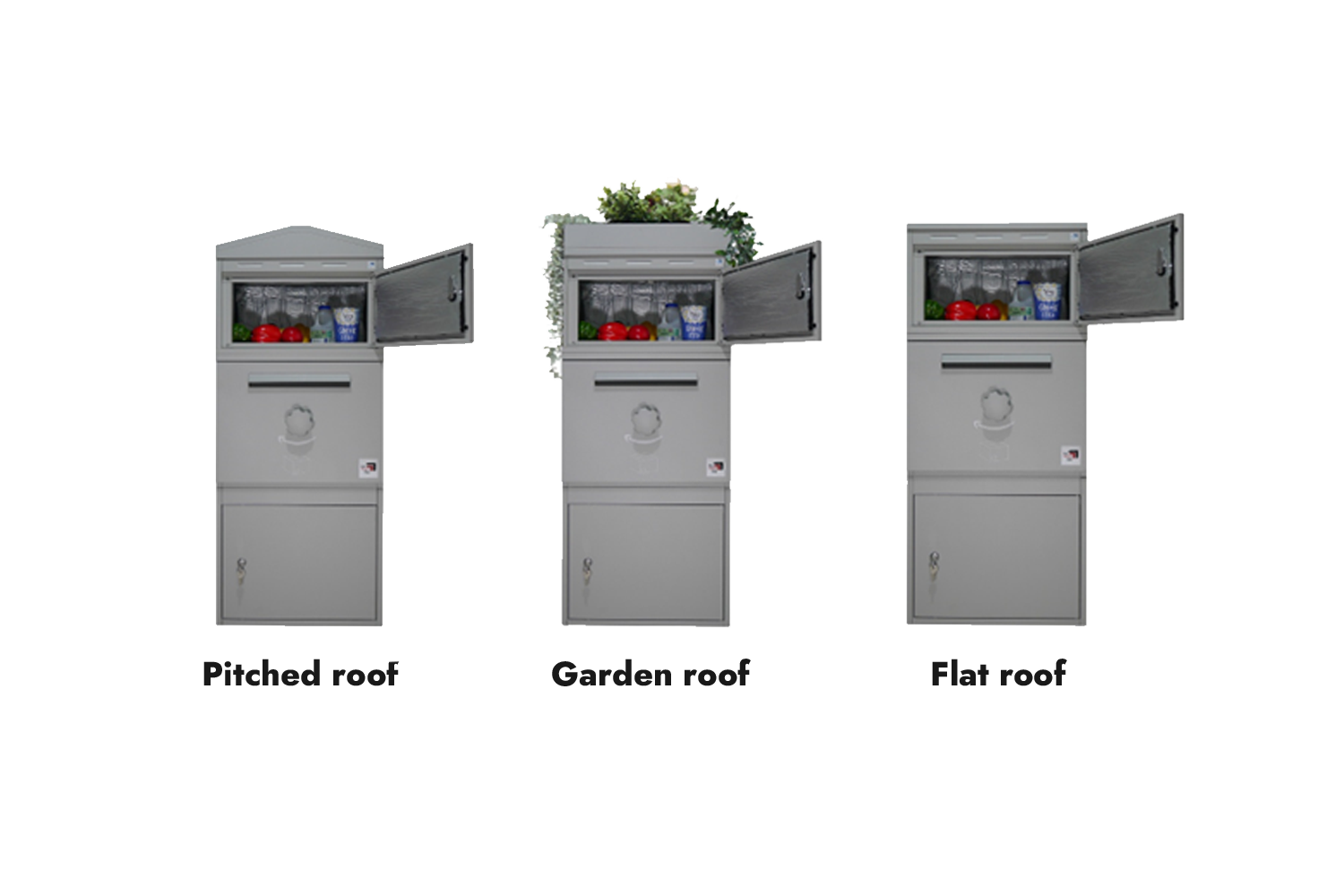 My Cool Boxes are a great way to keep your groceries fresh and secure. They are made from non-corrosive Aluzinc and come with a 5-year guarantee. My Cool Boxes can be used as individual, standalone cool delivery boxes, or they can be incorporated into My Parcel Box.
Benefits of My Cool Boxes
Keeps perishable groceries fresher for longer. The insulated walls of My Cool Boxes help to keep your groceries cold, even on hot days.
Keeps unwanted vermin away from your groceries. The sturdy construction of My Cool Boxes keeps out rodents and other pests.
Keeps groceries secure from passersby. The lockable door of My Cool Boxes prevents theft.
Can be wall mounted or anchored to the ground. My Cool Boxes can be installed in a variety of locations, making them a versatile option for homes and businesses.
Can be incorporated into My Parcel Box. My Cool Boxes can be added to My Parcel Box, which is a larger, more secure unit that can also hold parcels.
These cool delivery boxes are easy to assemble, and all you need is a screwdriver to put it together. When deciding on the placement of your cool home parcel box, it is important to place it where it can easily be seen and accessed by the courier. All fittings are supplied.
For an installation guide, please click on the following link:
My Parcel Box were so easy to communicate with and were very professional when answering all my questions. The cool parcel postbox itself is excellent – it really keeps my organic vegetables fresh until I return home from work.
We carried out extensive research into cool boxes for delivery, only to find this is the only company selling cool parcel drop boxes. It is just great that we can get on with our lives rather than waiting for our groceries to arrive, and making sure we get to them before next door's cat does.
Really pleased with my cool parcel postbox. I went for the large one, and it's a perfect size for our weekly delivery on eggs and yogurt from the local farm shop. I would recommend this product to anyone who orders fresh produce online.
Frequently Asked Questions
Cool parcel drop boxes are specially designed containers that keep perishable goods fresh and secure during delivery. They are insulated, so perishable goods remain cool and protected from direct sunlight. Along with proper insulation, they have vents that allow air circulation, which prevents the temperature from rising and helps in maintaining a cool ambient temperature inside the box.
Yes, My Cool Box, is a secure, locked home parcel box, keeping your groceries secure until you arrive home. Cool delivery boxes come with a combination lock, ensuring that only the authorized recipient can access the contents.
Yes, your groceries are secure and it stops uninvited animals, such as cats and foxes etc. from helping themselves.
You can leave your Cool Box unlocked, if you are only receiving one delivery, which is usually the case. When the courier delivers the groceries, they lock the door after them.
The cool boxes can be used with any delivery service as long as you provide the courier with the combination code to access the box. The courier can open your cool parcel postbox to deliver your groceries, and lock it afterwards.
The factory default setting code for the combination lock is 0-0-0. There is a small hole on the side of the lock which gives access to the reset button. Push a pin or small nail into the hole. When you feel the spring of the reset button, set your desired code. Release the reset button to store your new code. Your new combination code is now set.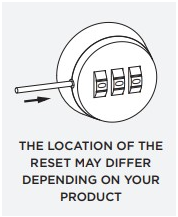 You can choose to have individual cool delivery boxes or incorporate them into a My Parcel Box modular unit, whatever suits your individual needs best.
The cool boxes are made from non-corrosive Aluzinc which is designed to withstand various weather conditions and protect the contents inside. We also provide a 5-year guarantee for your peace of mind.
It's important to place the cool home parcel box where it is easily visible and accessible to the delivery executive.
No, the cool boxes do not require any power source as they rely on insulation and natural air circulation to maintain a cool temperature.
Yes, the cool delivery boxes are designed for easy cleaning. You can simply wipe them down with a damp cloth or use a mild cleaning solution if necessary.
Yes, the cool delivery boxes are designed to prevent any tampering for safe and secure storage and can be safely placed in your yard or porch.
Yes, the cool delivery boxes are secure and can be left unattended for longer durations without compromising the freshness and security of your parcels.
No, the cool delivery boxes rely on insulation and natural air circulation to maintain a cool ambient temperature and do not have adjustable temperature settings.
While the cool delivery boxes are not specifically designed to be fire-resistant, they are made from non-corrosive Aluzinc, which has fire-resistant properties.